VENUE - See Map
8 Saughtonhall Drive, Edinburgh EH12 5SQ
Just off Corstorphine Road at Western Corner, 3 miles due West from Princes St.
Frequent buses. 5 minutes from Haymarket train station. Free parking.

MURRAYFIELD
"Best course I have ever done ... almost 3 years ago now and I'm still enjoying helping people and animals." Claire Moonbeam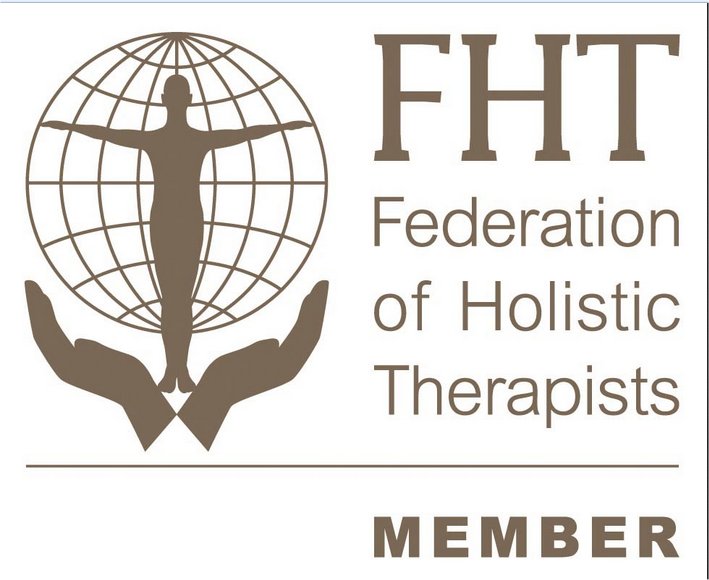 "I've really appreciated your effective combination of Reiki and counselling. Since my course of Reiki treatments with you a couple of months ago I've noticed huge improvements in how I feel. You've helped me achieve an inner stillness and balance that none of the previous therapists I've seen were able to do. I attribute this not only to your excellent healing skills, but also to your sensitivity, compassion and ability to truly understand your clients' needs."
Catie Hory, Dunfermline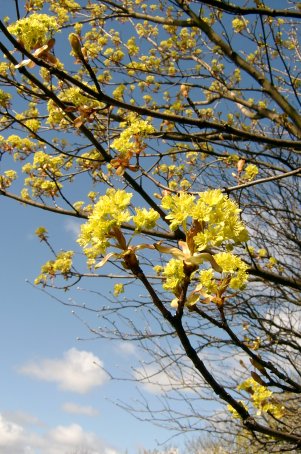 "I can't tell you how helpful today's session has been. I have been carrying this burden for such a long time without feeling able to tell anybody, but you lifted it off me so easily, and I feel free now and full of hope for the future. Having the session with you has cleared out/released a lot of negative thoughts I have been holding on to for a long time, I feel much calmer now and more positive. Thank you for everything, Heather. You are so wise and I'm really grateful to have found you."
Anna Donalda, Perth


""Wow, today's Reiki session was the best yet, so full of light and lovely colours! I feel even better than last time, which was the most relaxed and spiritual I've ever felt - deep peace and as if I was floating, yet my body felt leaden. I feel as if I'm glowing and I can breathe deeply again."
Pauline Gibb, Edinburgh

More Reiki client testimonials
Reiki - a magical experience for mind, body and spirit.
Come and be amazed at what it can do for you!
Reiki Treatments in Edinburgh. Also Counselling, Hypnotherapy and IEMT.

Covid health precautions are still in place in the consultation room to keep everybody safe. A condition of your appointment is to let me know that morning if you are not feeling well, have a cough, a temperature, have lost your sense of taste and/or smell, or have been in contact with anyone who is suspected of being infected with COVID-19. In any of those instances we can simply reschedule - far better to be safe than sorry, particularly as some of the clients I am working with have health conditions that make them vulnerable. As an added precaution I also ask clients not to come and see me if they, or someone they live with, have been abroad
anywhere in the previous fortnight.
Pure Reiki: 1 hour of pure Reiki, sitting or lying down, hands on or hands off.
Reiki 'Plus': 75 minutes. A powerful combination of Reiki with counselling or coaching to help with stress or other issues. Can include relaxation, stress management, self-healing and breathing techniques to use at home that really make a difference. Audio recordings are provided where useful.
IEMT-Reiki: 75 minutes. I also offer IEMT (integral eye movement therapy), a highly effective process for changing unhelpful emotions, beliefs and stuck states very quickly and with permanent results. I have consistently found that IEMT has created rapid change in clients where no other approach they have tried in the past has worked.
Hypno-Reiki: 75 minutes. Reiki and hypnotherapy work really well together. The ultimate healing experience. Really effective! Depending on the issue you would like to address, hypnotherapy can either be done first, sitting up, followed by Reiki, or it can be done during the Reiki treatment itself, lying down.

How Reiki can help

Learn more about Reiki treatment options ...

Counselling/Coaching/IEMT/Hypnotherapy without Reiki
1 hour sessions. Sometimes Reiki is not the most effective approach for a particular issue. You might decide to choose sessions without Reiki if you are looking for help in resolving trauma, a phobia, fear, grief, guilt, shame, or anger issues that keep throwing you off balance; or if you feel stuck and do not understand why; or if you have a persistent personal behaviour or attitude challenge that is holding you back in some way and you suspect that it stems from something in your past. Patterns of belief and behaviour are laid down in our early childhood (generally under the age of 10, when children are very susceptible) that can affect us for the rest of our lives if not addressed. A traumatic experience is not always recognised as such at the time but can have a lasting effect all the same. IEMT is particularly useful in resolving challenges of this kind ... usually very quickly, often in just one or two sessions
Reiki Courses in Edinburgh
Learn Reiki for health, happiness and vitality. Find out how to take control of your life ...
de-stress, eliminate negative thoughts, stop unwanted habits, improve your relationships, help others ... and much, more more!
I teach Reiki in small groups throughout the year. Reiki Level I, II and III courses are all taught over a full weekend to give you plenty of time for learning, practice, discussion and sharing.
The Reiki courses are all run in a comfortable, welcoming and attractive environment and the atmosphere is very relaxed, giving you a friendly experience of learning Reiki.
I am also happy to teach Reiki on a private one-to-one basis.
2-day courses
I am often asked what the difference is between a 1-day or a 2-day course for each level, and why I do not teach Reiki Levels 1 & 2 together in one weekend. A 2-day course gives you a much richer understanding of energy and how it works, helpful knowledge about the mind/body connection, and a deeper insight not only into yourself but also into other people and situations in your life.
Many students experience significant 'aha' moments as we reflect together on life and its challenges and on how using energy allows us to respond more effectively and feel more in control. This understanding is often truly life transforming, and will give you real confidence in applying what you have learned to create the life you want.
What you learn at Level 1 needs to be practised and integrated into your life in order for you to get the most of out of Level 2, which takes you much deeper into the subject. This is why I have never taught the two levels together. Combining the two simply does not do Reiki justice, in my view. Understanding is everything! There is so much more to Reiki than many people recognise.

More about my approach
Where am I based?
Reiki courses and Reiki treatments take place at my private premises in Murrayfield, West Edinburgh, five minutes by car or bus from Haymarket Station and ten minutes from the M8, M9, M90 and the Edinburgh city bypass. There is free on-street parking, and an excellent bus service with bus stops a couple of minutes' walk away.

Reiki courses can be run elsewhere in Scotland on request.

See Map
Contact me
For more information about Reiki in Edinburgh, please call me on 0131 476 2585 or email me at porteous@effectiveresults.co.uk. Further information can be found on my contact page - if booking, please note my 24 hour cancellation policy.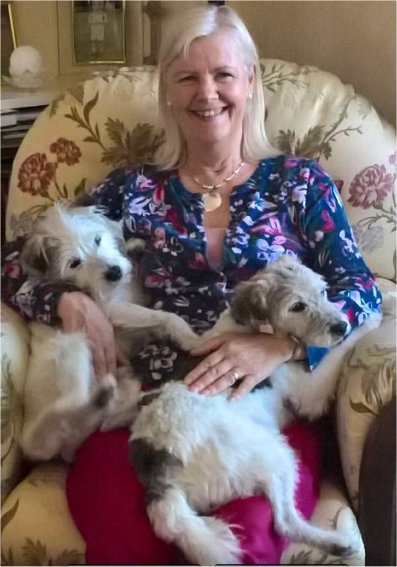 Heather Porteous BA HGDip PMABCH MCAhyp


registered with


About me
I have been practising and teaching Reiki in Edinburgh for almost 25 years and have a well established private practice, working from home. Before that I worked in business and in personal development and effectiveness training.
I also hold qualifications in stress & trauma resolution, advanced hypnotherapy & hypno-healing, life coaching, Human Givens counselling & psychotherapy, Emotional Freedom Technique (EFT), Neuro Linguistic Programming (NLP) and Integral Eye Movement Therapy (IEMT). For this reason I offer not only Reiki treatments but also Reiki combined with counselling, hypnotherapy and/or IEMT, a combination which I have found works particularly effectively for many people.
I teach Reiki courses in Edinburgh at all levels: Reiki 1, Reiki 2, Reiki Master Practitioner and Reiki Master Teacher and over the years almost a 1,000 people have attended my workshops.
Many people also come to me for Reiki treatments and Reiki workshops from areas outside Edinburgh - from all over Scotland, England and as far afield as France, Germany and Spain.
From my own life and from other client's experiences, I know that difficulties can in fact be blessings in disguise even though they certainly don't feel like it at the time. When the body/mind shouts out its stress and dis-ease loudly enough, we are finally forced to stop and listen to it. I have lost count of the number of clients who, when they begin to feel better, say that what they have learnt through it all has made a really positive difference to their lives and outlook. It can be life transforming.

More about me ...
Reiki was originally developed in Japan a hundred years ago as a method for health, happiness and peace of mind. Reiki is a highly effective energy treatment for relaxation, calming the nervous system and boosting the immune system. Reiki has many therapeutic benefits at all levels - physical, mental, emotional and spiritual - and inspires wisdom, insight and understanding that can literally transform your outlook and your life.
You need to experience the loving, soothing and supportive energy of Reiki therapy to really understand its effects. Over time it can make a real difference to how you feel in all areas of your life. It does not merely deal with symptoms but may also address the root mental, physical and emotional causes of ill health or dis-ease at a subconscious level.
Many people report that over time Reiki brings them relief from anxiety and stress, emotional and physical pain, injury, illness, trauma and personal concerns. The results can sometimes be dramatic as the relaxing support of Reiki can boost the auto-immune system and stimulate the body's own natural healing process. As the body becomes stronger and more in balance, it is then better able to restore itself.
Reiki gently and effectively complements all types of medical treatment and does not compromise prescribed medication.

Back to top of page

Learn more about Reiki ...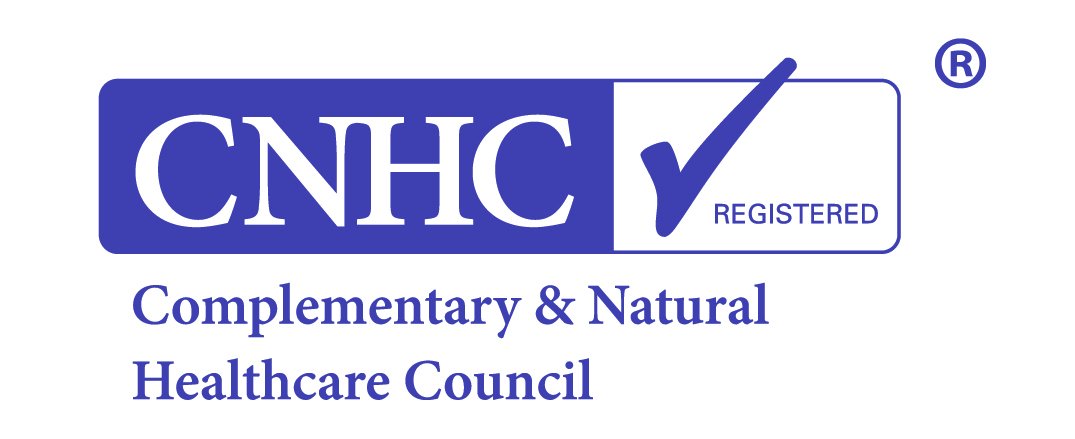 "Thank you for a fantastic Reiki I workshop. The small group size and the atmosphere you created felt safe, respectful and nurturing and it was a good place to learn, share and reflect. It was also good fun! You teach Reiki really well and by the end of the weekend I was confident that I understood what energy healing is all about and how to continue practising it effectively on my own at home."
Christele Geuffroy, Edinburgh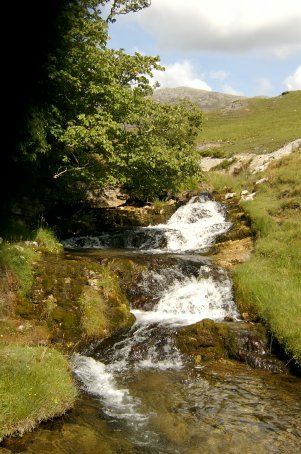 "I did my Reiki I training with Heather in Feb '12 and have just done Reiki II with her (Nov '12), and I would thoroughly recommend studying Reiki with her. She radiates everything that Reiki teaches and inspires you to implement the Reiki principles into your own life. If you want to learn Reiki and feel truly supported during the course and afterwards, then Heather is who you are looking for. I have also had some amazing feedback from people I have given Reiki to, even though I feel I am still taking my first steps along my Reiki path, which is so encouraging."
Jennie Walker, Pitlochry


"The Reiki I weekend was really enjoyable and I have learned so much from it. Thank you for everything. I especially enjoyed hearing your personal experiences and understanding of Reiki and working with energy. Sharing such a wealth of experience with us helped put things into context for me and made it real."
Alison Rowe, Edinburgh

More Reiki course testimonials