REIKI TREATMENTS IN EDINBURGH
Pure Reiki:
1 hour - £55

Reiki 'Plus' Counselling, Reiki 'Plus' Coaching,
IEMT-Reiki or Hypno-Reiki:
75 minutes - £75
"I have only positive comments to make about the Reiki I course I did with you. I found the it very well organised. The manual was well prepared and presented. The environment was comfortable and welcoming. I found your teaching style excellent. You are an superb tutor with a wealth of knowledge, both from personal experience and from the vast reading you have done over the years to widen your knowledge and understanding of Reiki and energy work. You are also an excellent listener and took time to listen to every student's comments, questions, views, etc. I think I would be speaking for everyone when I say that you are approachable and understanding as well as being able to explain yourself very clearly.
The course was a thorough introduction to Reiki and many skills were practised including several guided meditations. We were also able to practise Reiki on each other, which was fantastic.
When I eventually get around to doing my Reiki 2 course I will definitely do it with you and I have already recommended you to friends thinking of learning Reiki."
Mhari Henderson, Reiki I Student, Edinburgh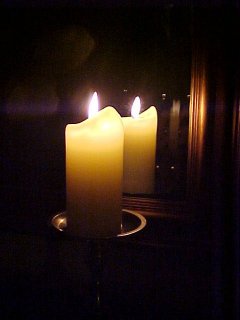 "Thank you for an amazing Reiki I course - I learnt so much! The positive difference it is having in my life is already, after just a couple of days, really noticeable. It was a really enjoyable and informative weekend. There were a lot of new insights to process and I went away keen to read through the manual to consolidate all I had learnt, while at the same time aware that my mind was surprisingly calm and uncluttered."

A Catter, Reiki I student, Aberdeen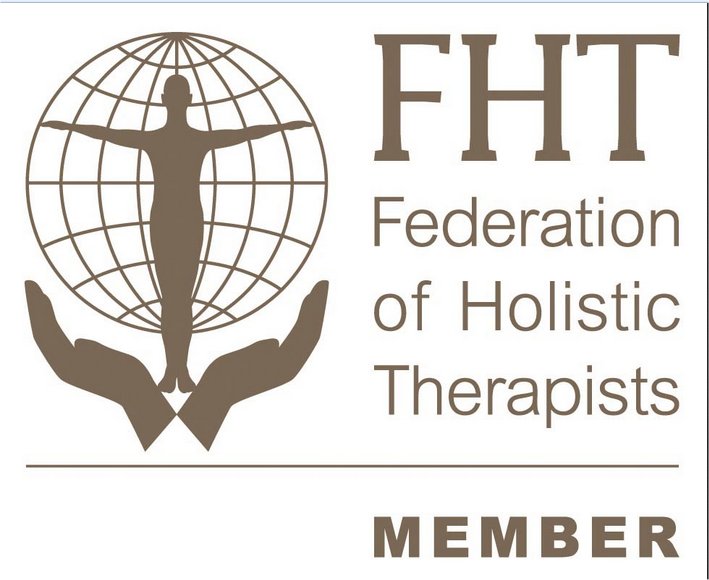 "All healing is first a healing of the heart."
What I can offer you
I am an experienced teacher, practitioner and therapist and have been running my own private practice giving Reiki treatments and running regular Reiki workshops for almost 25 years. Before that I worked in business and personal development and effectiveness training.
People find me sensitive, open, friendly, light-hearted, relaxed, and genuinely interested in others. I am passionate about my work, really love teaching Reiki, and find it very inspiring to see students leave my workshops with new knowledge and understanding that I know will be life-changing for them if they continue to develop their new skill.
It's only fair to practise what I preach - healthy living and a positive attitude do make a real difference - so healthy eating, exercise, meditation, a spiritual outlook, continuing personal and professional development, family, and time outdoors in nature every day with my dogs are all important in helping to keep me balanced and in touch with what really matters.
How and what I teach has evolved over many years of tried and tested experience of what people find most helpful - I have taught over 1,000 students. I teach a combination of Japanese and Western Reiki techniques, and in addition to everything that is normally covered during a Reiki Level 1 course, I also include exercises to help you feel the energy, breathing techniques to make Reiki more effective, and information on the mind/body connection, mind control and stress management. This powerful knowledge will get you thinking about life, health and relationships in a very different light and most people find it transformative ...
"I am writing to say a huge thank you for the Reiki 1 degree training last month and for such a high quality of teaching. Thank you for being such a beautiful soul and teacher and for your patience in answering all our questions. Your wisdom and the experiences you shared helped me understand energy and the universe on a totally different level. I enjoyed every minute of that weekend and after some weeks of practising your audio recording exercises I now feel really confident in using Reiki to help myself and others around me.
I also truly believe that because of your teachings I have become a better person. I appreciate and thank you so much for all you have taught me." Iwona Wolinska - 26 October '15
As well as Reiki, I am also trained in stress management and trauma resolution, advanced hypnotherapy & hypno-healing, life coaching, Human Givens counselling & psychotherapy, EFT (Emotional Freedom Technique), NLP (neurolinguistic programming) and IEMT (integral eye movement therapy). This learning has given me useful additional knowledge and understanding of the mind/body connection, what energy is and how it works, and I pass this on as additional teaching in all my Reiki workshops.
Why are my courses taught over 2 days rather than over 1 day?
I am often asked what the difference is between a 1-day or a 2-day course, and why I do not teach Reiki Levels 1 & 2 together in one weekend. A 2-day course gives you a much richer understanding of energy and how it works, helpful knowledge about the mind/body connection, and a deeper insight not only into yourself but also into other people and situations in your life.
Many students experience significant 'aha' moments as we reflect together on life and its challenges and on how using energy allows us to respond more effectively and feel more in control. This understanding is often truly life transforming, and will give you real confidence in applying what you have learned to create the life you want.
What you learn at Level 1 needs to be practised and integrated into your life in order for you to get the most of out of Level 2, which takes you much deeper into the subject. This is why I have never taught the two levels together. Combining the two simply does not do Reiki justice, in my view. Understanding is everything! There is so much more to Reiki than many people recognise.
Why are there symbols in Reiki and what is their significance?
The symbols are actually psychological concepts that assist with intention and focus and over time are a pathway to altering the way we experience life. They are not 'magical' in and of themselves but need to be understood and regularly meditated on in order to really effect positive and lasting change. Their primary purpose is for personal development in the Buddhist tradition:
- letting go of ego, emotionally draining expectations and the need to control
- changing unhealthy attitudes and unhelpful perceptions of 'reality'
- achieving balance and harmony and becoming more grounded and centred
- developing wisdom by expanding awareness and consciousness
- becoming aware of energetic interconnectedness and how this influences life
- ultimately achieving 'enlightenment' or what the Japanese refer to as 'sartori' - a mature understanding of the true nature of reality and an attitude of non-judgement.
The spiritual journey can be summed up simply in the words, "I trust and allow, relax and let go." The Reiki Principles and an understanding of the spiritual significance of the four chosen symbols form the foundation of Reiki practice, which was originally designed as a personal development method for achieving health, happiness and wellbeing. The founder of Reiki, Mikao Usui Sensei, taught it as a method of psycho-spiritual transformation for ridding ourselves of mental and emotional pain, stress and suffering, and, because a healthy mind boosts the immune system, enabling the body to become and remain healthy, too.
As we transform ourselves, we become more positive, calm, loving and peaceful, and our energy field becomes healthier, brighter, stronger and more resilient. This high, healthy vibration in turn influences the energy field of others, raising their vibration and enabling improved balance and health. Everybody wins and relationships are improved. Reiki is both a self help method and a method for helping others, but the journey starts with the self.
Mikao Usui Sensei taught that the ability to make a difference to the health and wellbeing of others develops as the 'healer' (I prefer the word 'enabler') becomes mentally and emotionally stronger, healthier and more balanced him/herself.
The Reiki journey is one of developing greater understanding, love, compassion and wisdom, for the good of all.
Meet Me First!
You are very welcome to meet me for a chat (or ring me) before you book onto a Reiki workshop, if you would find this helpful. This lets you get to know me a little, ask questions, make sure that the course is what you are looking for and that I am the right teacher for you.
Small Group Size
Groups are small (usually 3-6 people) to make sure you get the personal attention and practice you need to develop your knowledge and confidence.
Relaxing Venue
The workshops take place in a comfortable, welcoming and attractive private venue in Edinburgh. The atmosphere is relaxed and nurturing, giving you a friendly and intimate experience of learning Reiki.
Comprehensive Manual + Audio Recordings
You will get a comprehensive manual that gives you all the information you need to continue developing your skill at home after the workshop. It includes all the meditations and visualisations practised during the workshop, along with additional exercises to try if you would like some variety to build your confidence and ability.
You will also get audio recordings of the most important meditations and visualisations to support you in the early days after the workshop as you practise.
Flexible Learning Options
I teach Reiki workshops at four levels; Reiki I, Reiki II, Advanced Reiki and Reiki Master Level. I also run 1-day refresher/booster workshops a few times a year for anyone who, for whatever reason, would like some revision.
I am also happy to arrange flexible tuition on a private one-to-one, couple, or group basis on days and at times to suit you. Please get in touch to discuss this if you are interested.
Get in Touch
If you would like to make changes in your life, or are looking for a powerful way of supporting others, and think that Reiki might be the way forward for you, I would be delighted to hear from you so please get in touch.

Reiki Course Dates

Reiki Level I


Reiki Level II


Reiki Master Practitioner


Reiki Master Teacher


Reiki Refresher Day
There's so much more to Reiki than most people realise.
Come and be truly inspired ...
Fun, highly-rated teaching!
"Thank you so much for the wonderful Reiki II course I have just done with you. As always your tuition was very thorough and interesting and you were very patient and generous with your time. As with Reiki I, your workshop manual is incredibly detailed and informative and will be a tremendous help to me in the future. I don't really have any suggestions about what you could change as I'm not sure you could improve on how it is now!"
S Lewis, Reiki II Student, Stoneyburn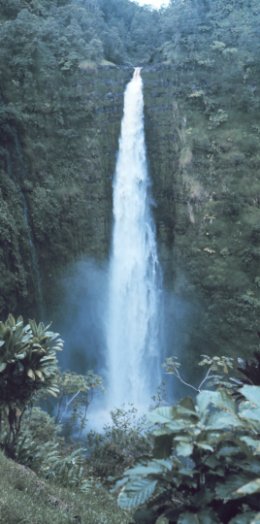 "What a fabulous Reiki II course - I really enjoyed it, just as much as your Reiki I weekend! I feel so fortunate to have found such a wonderful teacher, who encourages discovery with openness yet discernment in the field of energy healing and sees energy as another way of understanding life as a whole. Thanks so much."
Gayle Fitzpatrick, Reiki II student, Edinburgh

"A big thanks, Heather, for making it a most enlightening weekend. I was initially anxious about meeting five strangers but everyone was so lovely and you have such a special gift for putting people at ease that I shouldn't have worried. I enjoyed the whole experience. Having the opportunity to meet up with others after the workshop to practise is an unexpected bonus and it's great that you encourage this wherever possible."James Hendrie, Reiki I student, Edinburgh