"The Reiki I course was such an inspiring two days and I have learnt so much from you! I have also had some fantastic sleep over the past four nights since the weekend - the best in years. Thank you for a really great time!
A Masson - Edinburgh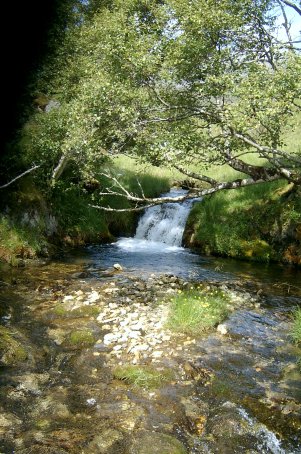 "In the month since your Reiki I course I've honestly never felt better in terms of sleep pattern, energy level and just a feeling of emotional contentment. I've also lost about 9lbs which is an added bonus!
The spa treatments I give clients are far more effective, too, and it's been really interesting to notice the different reactions. You'll definitely see me in the near future for Reiki II!

E. Kendrick, Edinburgh

Booking Reiki Workshops
Please read my cancellation policy below carefully before booking.
Covid health precautions are in place in the consultation room to keep everybody safe. A condition of your appointment is to let me know that morning if you are not feeling well, have a cough, a temperature, have lost your sense of taste and/or smell, or have been in contact with anyone who is suspected of being infected with COVID-19. In any of those instances we can simply reschedule - far better to be safe than sorry, particularly as some of the clients I am working with have health conditions that make them vulnerable. As an added precaution I also ask clients not to come and see me if they, or someone they live with, have been abroad anywhere in the previous fortnight.
Access for the Disabled
Please note that my premises are on the first floor. Unfortunately there is no disabled access for anyone unable to climb stairs.
Pet Allergy?
If you have a pet allergy please note that I have two long haired terrier dogs so pet dust is inevitable.
Payment Details:
Payment may be made by bank transfer (please email me to ask for bank details) or by cheque (sent by post together with the application form). Alternatively, payment can be made by credit card or PayPal through my online shop (there is an administration fee for this option). Hand-delivered cash at the time of booking is also acceptable.
How to Book:
To book a place on one of the workshops, please contact me first by phone or email to check availability. Please email me at "porteous@effectiveresults.co.uk", including your name, postal address and home phone or mobile number, or give me a ring on 0131 476 2585, and I will get back to you, usually within 24 hours.
If you include a contact number in your email then it will be possible for me to call you back, if necessary, instead of relying on email.
Please check your spam or junk mail folder if you send me an email and do not hear back from me promptly.

Booking is by application form (available for download here, or by email or by post - please request one).
Meet Me First!
You are very welcome to come and meet me for chat before enrolling so that you can ask me questions, get a feel for the training venue and also get to know a bit more about me and my work before the workshop. If you would find this helpful, please feel free to arrange a time before booking a place on the workshop.
Payment in full is required at the time of booking and is non-refundable from that point onwards. In the event of the workshop not taking place, all fees paid will of course be refunded in full, or you can transfer onto another workshop.
If after booking you find that you are unable to attend the workshop for any reason, then provided that you give at least 4 weeks' notice of cancellation, your payment can be transferred in full onto another workshop once I have confirmed to you that the workshop you would like to attend is going ahead.
If less than 4 weeks' notice of non attendance is given, for any reason, 50% of your payment will be forfeited and the remaining 50% of your non-refundable payment can be transferred onto a another workshop once I have confirmed that the workshop you would like to attend is going ahead. Payment of an additional 50% of the course fee will be required to transfer your booking.
No transfer of payment is offered if less than 2 weeks' notice of non attendance is given. This is to protect the integrity of the workshop for other people who have booked to attend, as class numbers are small.
Confidentiality
I maintain the highest standards of confidentiality and abide by the strictest Code of Ethics as set out by the British Association for Counselling and Psychotherapy.
In group workshops all participants are asked to agree to keep strictly within the group any confidences that might be shared in the course of questions or discussion and to value and respect each other's privacy.
Insurance
I have full professional indemnity insurance which includes cover for Public Liability, Professional Indemnity, Product Liability and Libel & Slander.

Venue & Directions

Pay Online Now
"Learning Reiki with you has taught me a lot about myself and has changed the way I think. It has been a major turning point for me that has changed 90% of my life, and continues to change it. You have helped me look at life from a very different perspective."

B. Grandville, Edinburgh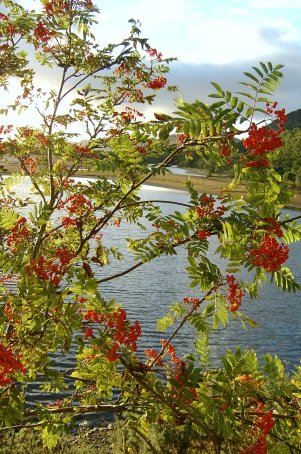 "Wow, what a wonderful weekend. I haven't slept as well as I have these past couple of days for a long time, or felt so peaceful and upbeat. Thanks again for a very important two days in my life."
L.Wardie, Argyll