VENUE - See Map
8 Saughtonhall Drive, Edinburgh EH12 5SQ
Just off Corstorphine Road at Western Corner, 3 miles due West from Princes St.
Frequent buses. 5 minutes from Haymarket train station. Free parking.

MURRAYFIELD
"I'm feeling really good now - very relaxed, lots of energy and my memory and concentration are so much better, too. I've become a much nicer person to know since coming to you for Reiki sessions! I'm finding that I look at things a lot more positively these days. I no longer feel tense or under pressure, have managed to stop smoking, and feel very healthy. Thank you, Heather!"
C. Anderson, Client, Edinburgh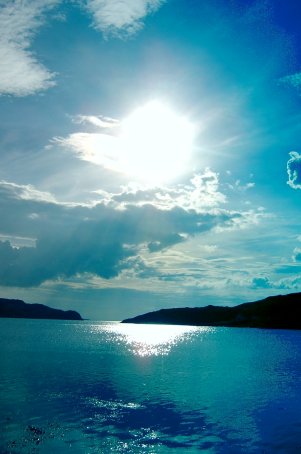 "I want to thank you for all your kindness and support, Heather. I feel myself going deeper and letting go more each time you give me a treatment - my body responds so well to Reiki and nothing has ever relaxed me like this. I can't find the right words to describe how I feel, except that it's just fantastic and amazes me more every time - I feel almost drunk afterwards. How do you do it! I've been that tense and anxious for so long I'd forgotten how to feel good in myself. It's great to be feeling this strong and in control now and the future is looking a lot brighter - my heartfelt thanks."
Kay Smythe, Reiki client, Edinburgh
The Reiki Treatment
Length of session/treatment
A Reiki therapy session lasts either an hour or an hour and a half, depending on which treatment option you choose.
Lying down or seated? Touch or no touch? The choice is yours!
The treatment takes place with you fully clothed, lying down on a treatment table or seated on a reclining chair with your feet up, whichever you prefer.
During the Reiki treatment itself I may sometimes speak, but I will not ask you to answer unless I need to know something. If you have questions, I will suggest that you wait until the end of the treatment.
You are free to simply close your eyes, relax and let go. At various points during the treatment I will either touch you lightly on different parts of your body, or hover my hands a few inches above it. You can choose a hands-off treatment if you prefer. If at any point during the session there is anything you are not comfortable about, you can let me know. I want you to feel completely relaxed and at ease.
Time for discussion
During the first half hour of the hour-and-a-half session there is time for you to discuss particular life challenges, health or emotional concerns, gain new insights into what may have caused them and how to deal with them more effectively, and learn stress management, breathing and self-healing techniques that you can then apply in your life.
You can also choose counselling, coaching, IEMT (integral eye movement therapy), hypnotherapy or self-hypnosis. This can be part of the hour-and-a-half session or, if you prefer, you can choose a one-hour session for this alone, without a Reiki treatment. I may make an audio recording for you to use at home, depending on what is needed.
These options will give you greater control over your health and well-being and support your progress in between sessions for a speedier recovery.
The flow of energy in the body
You will be aware of my hands gently encouraging the flow of energy in specific energy centres (chakras) on your body. Alternatively I may focus on other areas, depending on what is needed.
The first signs of the body weakening tend to be mental and emotional. If we don't take action, the body gradually becomes weaker and its innate ability to heal itself slows down. We experience stiffness, pain and other symptoms of disease in different areas of the body when physical, mental or emotional stress creates tension and interrupts the free, healthy flow of life force energy (chi), causing it to stagnate. Reiki 'touch' helps to release these blockages. Other techniques already mentioned can also be very effective.
What does having Reiki feel like?
The Reiki treatment is deeply peaceful, with soft, healing background music. Reiki energy is subtle and some people are more aware of feeling it than others. You may feel heat and tingling in different parts of your body, or various degrees of heat and pressure coming from my hands, whether or not I am actually touching you and sometimes even if my hands are at a different area of your body. This often surprises people.
During a Reiki session it is also common for clients to feel so deeply relaxed and peaceful that they fall asleep.
Many people experience physical or emotional sensations as the energy of Reiki moves through them. However, everyone's experience is unique and usually differs from one Reiki session to another, depending on how they are feeling and what they are specifically needing at the time.
Typically, clients say afterwards that they felt warmth and loving reassurance, and a peaceful, glowing radiance that flowed both through and around them. Many are amazed at their experience and say that they have never felt so relaxed!
Changes will happen at the level and pace that is just right for you and cannot be controlled or rushed. It is your subconscious that is in charge, knows what is needed and what you are ready to accept. I am simply the facilitator of the process, who understands and respects the power of life force energy to stimulate and strengthen your innate ability to heal yourself.
Many people report that Reiki energy brings them fast relief. The results can sometimes be dramatic, as the loving, relaxing support of Reiki can boost the auto-immune system and stimulate the body's own natural healing process. As the body becomes stronger and more in balance, it is then better able to restore itself.
A single Reiki session is profoundly relaxing in itself, and it is sometimes possible to experience significant relief after just one treatment, particularly if the session includes some brief, solution-focused counselling or coaching, relaxation and breathing training or hypnotherapy, or IEMT (integral eye movement therapy).
However, if you want support for a more serious or longstanding challenge, I would suggest that you consider having regular Reiki treatments over a period of time, usually weekly for 4-6 weeks, and monitor your progress.
"A loving heart is the truest wisdom"
Charles Dickens

Reiki Treatment Options
"Reiki has helped me to achieve inner peace. During Reiki healing sessions I can feel the heat emanating from Heather's hands. I find it very spiritual and drift into a state of total mental relaxation. Afterwards I feel calm and mentally alert. I would recommend Reiki healing to anyone facing the challenges of modern day living."
J. Chesney, Client, Stirling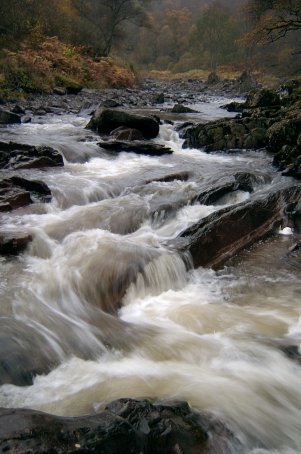 "Thank you for my distant healing treatment yesterday evening. I was really surprised by just how much I felt it and would definitely like to have another session - it felt as if you were actually in the room with me. I felt like getting up this morning, felt much better and had more energy today, which was great."
Iona Walker, Reiki client, Newcastle